Adventure
Carnarfin Fishing
Some of the best offshore fishing in WA can be found around the islands, Bernier …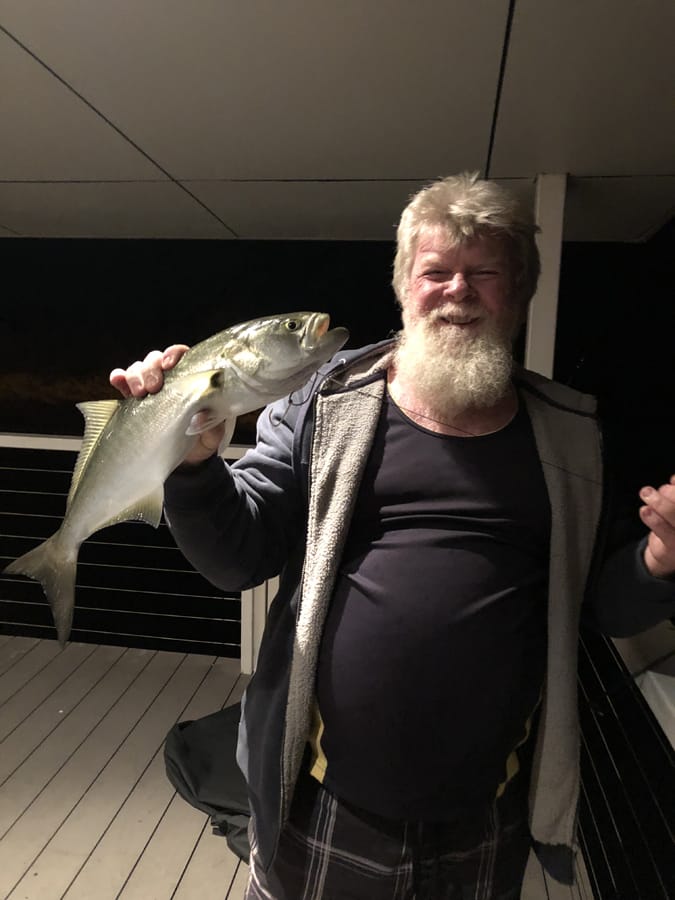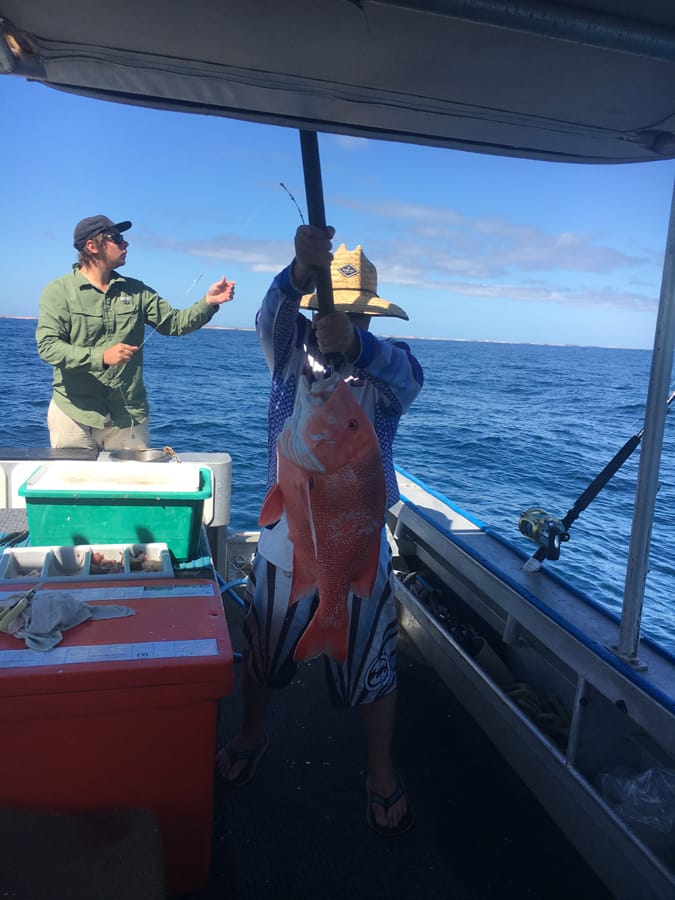 Some of the best offshore fishing in WA can be found around the islands, Bernier and Dorre islands from your front door to the open ocean to these wonderful bountiful Islands.
The west side of both islands offers great bottom fishing for a wide range of species. Pelagics that can be encountered include spanish and shark mackerel, wahoo, several species of tuna and billfish. Bottom fishing can produce pink snapper, rankin cod, coral trout, red emperor and countless species of trevally.
Fishing close to the islands can produce big giant trevally. Inside the islands, there are plenty of squid around the weed banks. The Carnarvon Jetty is famed for its big mulloway runs at times, and can also produce tailor, school and spanish mackerel, trevally and queenfish. The shallows around town, including the Fascine, offer yellowfin bream and yellowfin whiting, as well as flathead, and even bonefish.
Mangrove jack can be found in our private canals, while both blue swimmer and mud crabs can be caught around Carnarvon. North of town, the Quobba stretch of coast is famous for its shore fishing. Deep water close to shore means good spinning and ballooning for spanish and shark mackerel, as well as tuna. Spangled emperor are a common catch from the rocks, as are baldchin groper. Please note that this stretch of coastline is extremely dangerous and werecommendanglers take great care to follow the advice in the Rock Fishing Safety guide. Anglers should only fish the Quobba coast during calm weather to avoid the chance of being washed off the rocks.
There is good spangled emperor fishing in the shallows around Gnaraloo, while boat fishing out of there can be good for mackerel and tuna, plus all the usual bottom species found in the region.
For the very latest information check out local fishing reports, plus we can advise details of the best fishing spots
CARNARFIN fishing competition 2020
Carnarfin is a fishing competition open to all and is held the last week of May.
It began in 1992 and has continued to get bigger and better every year.
The prize pool exceeds $25,000 and prizes are awarded to the heaviest catch in each category
CONDITIONS OF ENTRY
1. Registrations will not be accepted after briefing is finalised.
2. Registrations must be presented at the claiming of prizes and admittance to the presentation evening.
3. All fish must be legal size as specified by Fisheries.
4. All fish must be caught within the specified area of fifty (50) nautical miles radius of Carnarvon.
5. The Carnarvon Sea Rescue Club (Inc.) will coordinate a radio communication service. 27 Megahertz Channel 88 and VHF Radio Channel 16 & HF 4125 are for calling in only (that means NO GOSSIP). Skippers are requested to log out (I.e. no. of persons, range, type of vessel, ETA etc) and log in.
6. This event is for amateur-fisher-persons only. This means that no person holding a professional fishing license may fish in this competition and fish caught from a professional fishing boat will not be accepted.
7. Frozen fish not acceptable.
8. All fish to be weighed in gutted, gilled, in good edible condition and must be easily identified. *Any dispute over the acceptability will be arbitrated by a committee. *Internal temperature must be below 10 C.
9. Boats & equipment may be checked by the Department of Transport. Boats found to be deficient in safety requirements may render an entrant ineligible for prizes.
10. Should any categories not be caught, prizes will be allocated at officials discretion.
11. Adult entry fee is $60. Entry fee for juniors 16 years and under is $20. Non participating partners attending the Presentation Night on Sunday evening is $20 and to be purchased at lodgment of entry form (no door sales available).
12. No Pink Snapper due to proposed Pink Snapper regulations.
13. Any vessel caught disobeying regulations within the snapper closure area by Fisheries will be disqualified from the competition. This applies to ALL on board and ALL fish weighed in.
14. Fish to be caught are in the Tournament Categories listed whether caught from boat, jetty or beach (netting and spearfishing prohibited)
More Details and registration for 2020 go to….
https://www.carnar-fin.org.au/conditions-of-entry/
What are you waiting for……book now here at Carnarvon Retreat and stay with us for your fishing adventures during Carnarfin….