Our Story
Well, Once upon a time a long long time ago.....a former Shire President saw the potential of a unique site just out of the Carnarvon town site that could be great for weekend accomodation by the sea so he built some modest chalets for locals to get away for the weekend and enjoy the unique site, it grew from there with more chalets being built as popularity grew with guest coming to stay locally and from far and wide, the Retreat became more and more popular and a visionary saw more potential and purchased the Retreat, he had plans, with just a short distance to the Indian Ocean he wanted to see if he could get leisureboats from the retreat to the ocean and open up charter fishing for guests, so he embarked on the huge project of constructing the canal, over several years dredging excavation and many hours of construction the dream of the canal was completed and ready for leisure boats and enabling Charters to operate out of the new canal and for many years this was a secret hideaway for many fisherman, thenafter the cyclone some 9 years ago the entrance to the Indian Ocean from the retreat the inlet closed sand built up and Mother Nature changed the shape of the ocean entrance to the great fishing grounds, after several years the fishing charters and leisure fisherman stopped coming, when to the rescue the Carnarvon Yacht club come to the rescue with a steering committee to try and re open the Facine after many years of trying to get assistance, Carnarvon Yacht club members stepped up and bought a dredge, with members and the community at large along with many local volunteers they have been working so hard to re open the entrance, it is a fantastic community effort with now the gateway to the Indian Ocean is now open again but work still continues with community donations and support funding the day to day operations of the dredge and covering costs, showing how a community comes together to do something that benefits the whole community and visitors to Carnarvon.
Our journey continues here at The Carnarvon Retreat now that the facine has re opened our Retreat was lacking in love and attention for some years and now we are on our adventure to bring back this unique Retreat back to it former glory with some love and attention, renovations, upgrades along with web presents and bring our Retreat back into the 21st Centre, with each visit you have with us you will see the passion in making the best kept secret in Western Australia back to its former glory days with modern twist, so come join our journey and find your next adventure with us....What are you waiting for book now....Not the End of the Carnarvon Retreat story...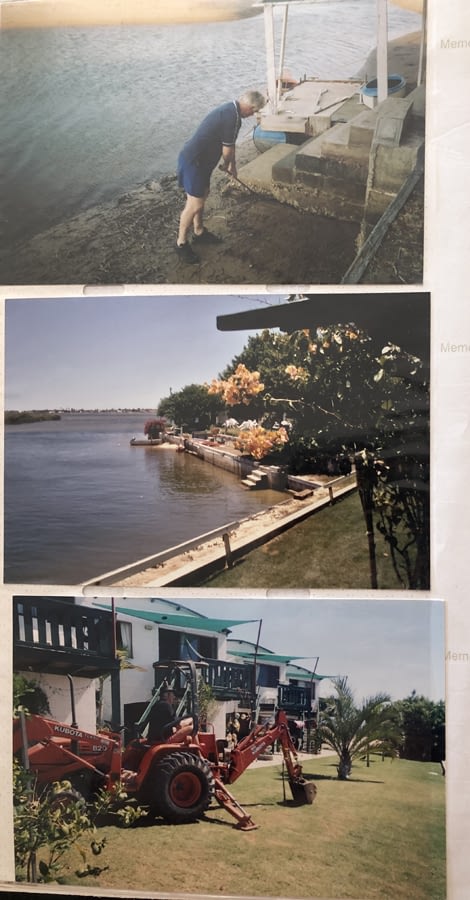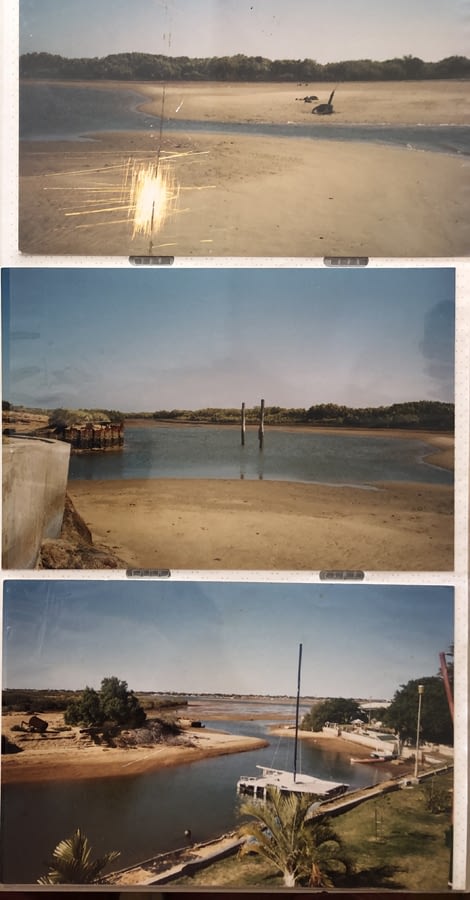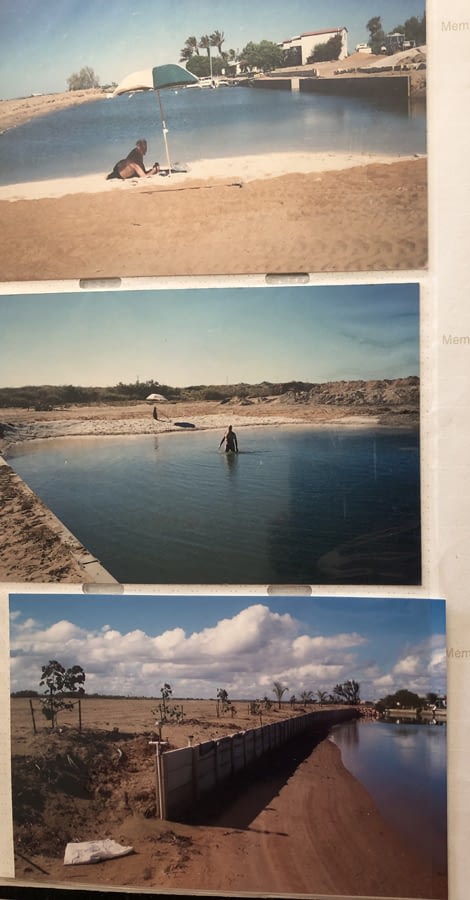 Accommodation with Character
We don't pretend to be something we are not we are not a 5 star Retreat but we offer 5 star service and adventure, we offer you to join us on our journey as we improve your holiday experience. Making Carnarvon Retreat your down to earth real Australian Holiday adventure we offer the luxury of our Captains Quarters for that weekend getaway along with our 8 Crew Quarters available for that weekly adventure.
View Accommodation

Discover the Coral Coast
You don't have to go overseas to experience world class adventure with so much to do on the Coral Coast you will find it here. Snorkelling at the retreat head for day adventures and check out the Blow Holes, rock pools heading north, check out Quobba Station located on the southern tip of the Ningaloo Reef marine park, Red Bluff immersing yourself in the turquoise waters and explore and relax on the pure white sandy beaches or catch a wave at the famous "Bluff Barrel" it's where the red dirt meets the rugged coastline hugging the tip of Southern Ningaloo reef, this is the spot the famous Chris Hemsworth and Matt Damon and families discovered the Coral Coast , expect waves ranging from 1ft to 8 ft and monster left hand reef breaks. Cape Inscription get a day flight to Dirk Hartog Island or head to the Islands off the coast of Carnarvon right from your front door at Carnarvon Retreat.
Day trips or overnight distances to the Coral Coast attractions from Carnarvon
Blow Holes is 75kms
Quobba Station 85 kms
Red Bluff 135 kms
Gnaraloo 145 kms
View Experiences
Unforgetable experiences
Live on the water, absolute waterfront with all our quarters they front onto the sheltered canal with the Indian Ocean just minutes away. Lawns and gardens outside all quarters, access canal to Ocean for boating, deep water canal anchorage, council boat ramp alongside, adjacent to main beachfront for all Ocean fun, 5 minutes drive to downtown Carnarvon.
Unforgettable experiences "Where your holiday memories begin." "Carnarvon's Best Kept Secret" Carnarvon Retreat is suitable for all travellers wanting a peaceful and relaxed stay in Carnarvon. Unreal setting with a relaxing atmosphere, facing the secluded private canal waters. Surrounded 270 degrees by water providing excellent swimming, windsurfing, kite boarding, yachting, fishing or leisure boating, just a cast away from your accommodation. Situated on Babbage Island, Pelican Point only 5.5km drive and 6 minutes via boat from the Carnarvon town centre.
Follow Our Journey
The retreat over several years has been a little neglected and needed a lot of love and attention to bring back this best kept Ocean side retreat back to its former glory and with a little love and hard work we are on track to make Carnarvon Retreat even better than before so each time you visit us you will see something new that enhances your West Australian adventure stay with us, one thing for sure you will get the best service from all of us at the Retreat so watch this space and follow us on our Instagram to see what improvements we are undertaking to make your stay a truly memorable one.
What are you waiting for, start your own adventure book now
View our Instagram
Frequently Asked Questions
Here are a few of the more common questions we get asked, for anything please don't hesitate to get in touch.
View all FAQ's